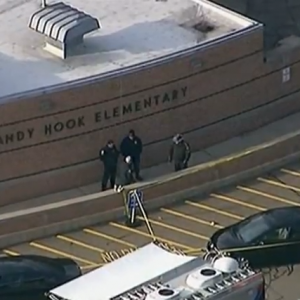 Would you willingly send your kids into a war zone? No way. Would you willingly send your children into a federal prison? Of course not. So why would you send them to a public school? In America today, kids are being killed on the way to school, at school and on the way home from school. Mass shootings are becoming increasingly common, the influence of gangs in our schools is on the rise and sometimes the biggest threat of danger comes from the teachers and the security officials that are supposed to be there to "protect" our children. But violence is not the only thing for parents to be concerned about when it comes to our public schools. The truth is that public schools in the United States have become government indoctrination centers, and many teachers are constantly looking for opportunities to inject as much propaganda as they possibly can into classroom instruction. After a dozen years of this, many students leave high school virtually brainwashed and nearly incapable of thinking for themselves. This is one of the reasons why so many high school students seem like they are dumb as a rock. Our young people spend most of their young lives in prison camps where they are constantly being told what to think instead of being trained how to think. Why would anyone want to subject their children to that?
When it comes to their children, safety is the number one priority for most parents. They expect that their children will be kept safe going to school, while they are at school, and coming home from school.
Unfortunately, school is becoming an increasingly dangerous place to be for our children. And I am not just talking about the mass shootings that have happened in recent years.
For example, 260 school children have been killed in the city of Chicago alone over the past three years, and now things are about to get even worse. The following is an excerpt from a recent article about the impact that budget cuts and school closings are having on school safety in Chicago…
Most of Chicago's cuts have taken place in the predominantly poor, African-American and Latino south and west sides, which is also where the majority of the city's record 506 murders occurred last year.

The city has created 600 "safe passage" routes manned by adults and meant to try to ensure the safety of students crossing gang territories. But in recent weeks at least two people have been killed on those paths. One incident saw four injured and one dead after a shooting in front of a church. Another saw a 54-year-old man shot on the safe passage route that leads to Drake Elementary in Bronzeville.

Lillian Allen, a mother of two students at Drake, said the violence was "nerve-racking".

Meanwhile, Annie Stoball will on Monday walk her nine-year-old granddaughter Kayla four blocks to her first day at Chicago's Gresham Elementary, traversing the territory of two different gangs. She felt much safer taking Kayla across the street to Morgan Elementary.

The grandmother said: "This is dangerous. We're going right into the heart of the gangs."
In recent years, the number of gang members in the city of Chicago has absolutely exploded. It is estimated that there are now approximately 100,000 gang members living in the city, and not even the "safe passage" routes for school children are safe now…
The eyes of the city were on Chicago Public Schools "Safe Passage" routes Monday morning as a 28-year-old man was shot along one of the routes and a 14-year-old boy was shot to death near another one, the day before school starts.

The 14-year-old boy was shot and killed within a block of a welcoming elementary school, Melody Stem School , 3937 W. Wilcox. It's at least the third fatal shooting along or near a Safe Passage route since mid-August.
In other areas of the country, gang activity is not a major problem yet, but concern about school violence is still a huge issue.
The state of Connecticut has one of the highest per capita incomes in the entire country, but the mass shooting that took place at Sandy Hook Elementary School less than a year ago has caused schools all over the state to adopt extreme security measures…
In Enfield, each of the town's 14 public and parochial schools will have an armed guard at the door when they open for the year Sept. 3. Enfield Police Chief Carl Sferrazza said he believes armed guards are the best deterrent for an "active shooter" like Adam Lanza in Newtown.

"These people are homicidal and suicidal individuals. Their intent and their planning is all geared toward killing as many people as they possibly can," Sferrazza said.

All Glastonbury schools also will have guards at the doors when school starts Aug. 29. The high school and Smith Middle School already had guards stationed there, and the town added seven additional guards at a cost of $315,000 for the school year.

Other school districts have chosen to add cameras, door buzzers, card-swipe entry systems or other, less drastic, security measures.
But sometimes it is actually the "security officials" that end up brutalizing the kids. The following are just a couple of examples of the kinds of things that happen in public schools in America every single day…
*A security thug at one school in California actually fractured the arm of one 16-year-old girl because she left some crumbs on the floor after cleaning up some cake that she had spilled.
*In Allentown, Pennsylvania a 14-year-old girl was tasered in the groin area by a school security thug even though she had put up her hands in the air to surrender to him.
And if your kid does something to be considered a "security threat", he or she could be taken out of school in handcuffs and hauled off to prison or to a mental institution. The following examples are from one of my previous articles…
#1 At an elementary school in Baltimore recently, three nine-year-old girls and an eight-year-old boy were arrested for fighting and marched out of their elementary school in handcuffs. The police department defended handcuffing those kids….
"It's our policy, regardless of the age, when a suspect is arrested by police, they're handcuffed. And the reason is just not for the suspect's safety but also for officers' safety," Det. Jeremy Silbert of the Baltimore City Police Department said.
#2 In New Haven, Connecticut a 10-year-old boy was actually arrested by police for giving another student "a wedgie" on a school bus.
#3 Just last year, a 5-year-old boy at a public school in Stockton, California was arrested by police and handcuffed with zip ties because he was committing "battery on a police officer".
Really?
How much damage can a 5-year-old kid really do to a police officer?
The boy was ultimately sent to a hospital and forced to undergo a psychiatric evaluation.
#4 A 6-year-old girl down in Florida was "throwing objects, hitting administration personnel and screaming uncontrollably" so police handcuffed the 40 pound little girl and shipped her off to a mental institution for evaluation.
#5 In San Mateo, California a few months ago a 7-year-old special education student was blasted in the face with pepper spray because he would not quit climbing on the furniture. Police were then able to subdue the boy and he was "committed for a psychiatric evaluation".
#6 Down in Florida, an 11-year-old student was arrested by police, thrown in jail and charged with a third-degree felony for bringing a plastic butter knife to school.
#7 In Texas, a 12-year-old girl was recently arrested by police for spraying two bursts of perfume on her neck. She was formally charged with a misdemeanor.
#8 A 13-year-old boy at a public school in Albuquerque, New Mexico was recently arrested by police for burping in class. The police marched him out of school and hauled him over to a juvenile detention center.
#9 Back in 2010, a 12-year-old girl at a school in Forest Hills, New York wrote "I love my friends Abby and Faith" on her desk. The police were called out and she was marched out of her school in handcuffs in front of all her friends.
#10 A teenage couple down in Houston, Texas poured milk on each other during a squabble while they were breaking up a while back. Instead of being sent to see the principal, they were arrested by police and sent to court.
Of course these days virtually no place is safe for young children. If you take your eyes off of them for even a moment they could be taken by predators.
For instance, just check out what just happened at a Best Buy down in Florida…
A Florida man tried to kill a 9-year-old girl in a Best Buy bathroom, jamming a plastic bag over her head and stuffing her face in a toilet before employees intervened, authorities said.

Another customer heard the girl screaming and crying inside the women's restroom at the Jacksonville store and notified store staff. An employee looked under the stall and discovered a horrific scene.

James Tadros, 29, had kicked and beaten the girl bloody and was forcing her head inside the toilet, the Jacksonville Sheriff's Office said in a statement.
But physical violence is not the only threat that parents need to be concerned about. If you allow your children to go to public schools or if you allow them to get into the "wrong crowd", there is a very high probability that they could be sexually corrupted or sexually violated. The following examples are from one of my previous articles entitled "21 Signs That U.S. Public Schools Have Become Training Centers For Sexual Deviancy"…
#1 There is a raging epidemic of sexually-transmitted diseases among our young people. According to the latest figures released by the U.S. Centers for Disease Control, there are 20 million new sexually-transmitted infections in the United States every single year, and Americans between the ages of 15 and 24 account for approximately 50 percent of those new sexually-transmitted infections.
#2 Many of our teens are catching diseases that they can't even pronounce correctly. There were more than 1.4 million cases of chlamydia reported in the United States in 2011. An astounding 33 percent of those cases involved Americans that were younger than 20 years of age.
#3 At this point, one out of every four teen girls in the U.S. has at least one sexually transmitted disease. How high does that number have to go before we admit that there is a problem?
#4 Apparently, all of the propaganda about "safe sex" is not really working very well. According to one survey, 24 percent of all U.S. teens that have an STD say that they still have unprotected sex.
#5 When you take morality out of public life, the results are predictable. In the United States today, approximately 47 percent of all high school students have had sex.
#6 Many of our young people seem to not understand the value of waiting until marriage to become a mother. Amazingly, one out of every five teen girls in the U.S. actually wants to be a teenage mother.
#7 When I was growing up, I don't remember a single girl being pregnant at my high school. But today all of that has changed. A couple of years ago it was being reported that 86 teen girls at one high school in Memphis, Tennessee were either pregnant or had recently given birth.
#8 If you can believe it, the United States has the highest teen pregnancy rate on the entire planet. In fact, the United States has a teen pregnancy rate that is more than twice as high as Canada, more than three times as high as France and more than seven times as high as Japan.
#9 Increasingly, oral sex is being promoted to our young people as a "safer" form of sex. According to shocking research conducted by the Centers for Disease Control and Prevention, approximately two-thirds of all Americans in the 15 to 24 year old age bracket have engaged in oral sex.
#10 Sex "education" has become much more about "indoctrination" in recent years. One recent example of this trend was detailed in the New York Times…
IMAGINE you have a 10- or 11-year-old child, just entering a public middle school. How would you feel if, as part of a class ostensibly about the risk of sexually transmitted diseases, he and his classmates were given "risk cards" that graphically named a variety of solitary and mutual sex acts? Or if, in another lesson, he was encouraged to disregard what you told him about sex, and to rely instead on teachers and health clinic staff members?

That prospect would horrify most parents. But such lessons are part of a middle-school curriculum that Dennis M. Walcott, the New York City schools chancellor, has recommended for his system's newly mandated sex-education classes. There is a parental "opt out," but it is very limited, covering classes on contraception and birth control.
#11 Sexual "experimentation" among our teens is reaching heights never seen before. According to one recent study, sexual contact between teen girls in the United States is now at the highest level ever recorded.
#12 In America today, sex in public school hallways has become a common occurrence. In a recent article about Detroit, I shared a quote from one of my readers that actually attended one of the "best" public schools in Detroit…
The school was a new seven story building just a couple of years old. The bathrooms would often lack toilet paper & soap beyond the second floor (the main floor), the bathroom sinks would often not work. The water fountains on north side of the building on from the third floor & up did not work. The elevators would constantly break down. I even got stuck on the elevator before. I almost tripped down a half a flight of stairs because the elastic seal (it was the metal bar at the front of a treader of I don't know the name of it.) the stairs was not properly installed.

Students would often have sex on the stairs & throughout the school. Parents actually called the school many times & reported kids having sex on the stairs because all of them had glass windows 270 degrees.
#13 Would you feel okay about your teenage girl sharing a bathroom with boys? In the state of Massachusetts, boys will now be able to freely use girls restrooms and girls locker rooms if it makes them feel more "comfortable".
#14 One of the results of our "culture of sex" has been an explosion in the number of babies being born outside of marriage. For women under the age of 30 living in the United States today, more than half of all babies are being born out of wedlock.
#15 Being a single parent is incredibly hard, but more U.S. children are being raised by just one parent than ever before. At this point, more than one out of every four children in the United States is being raised by a single parent.
#16 Thanks to our "sexual revolution", men and women are having a harder time than ever relating to each other in a meaningful way. Our young people are being taught that marriage is a "burden" and that they should delay it for as long as possible. Today, an all-time low 44.2 percent of all Americans between the ages of 25 and 34 are married.
#17 There is an epidemic of sex between teachers and students in the United States. In fact, for some teachers one student is just simply not enough. For example, a 33-year-old art teacher down in Arizona was charged with having sex with four of her male students.
#18 A former high school English teacher down in Texas has that teacher beat. She has been accused of having sex with five different male students. The most disturbing part of her story is that she is a mother of three children and her husband is serving this country in the U.S. Army.
#19 But a high school teacher down in Georgia has both of them beat. She was recently charged with having sex with seven of her students.
#20 Sometimes even teachers that have been convicted of having sex with a student cannot stop themselves. For example, there was one case where a probation officer found a student that a teacher had been convicted of having sex with previously hiding in her closet…
Lisa Lavoie, the former Holyoke teacher who plead guilty after having a relationship with a student, has been charged with violating her probation after the student she had a relationship with was found hiding in her closet.

Back in February 2009, Lavoie ran off with one of her students, who was 15-year-old at the time. Lavoie was a teacher at the Donahue School on Whiting Farms Road in Holyoke.

The pair was found several days later in a motel room in West Virginia. Lavoie pleaded guilty to three counts of statutory rape and one count of enticement of a child in January 2011. She was sentenced to five years probation.
Unfortunately, our young people don't have much of a chance with role models such as Miley Cyrus running around.
The fabric of society is coming apart at the seams, and our public schools have become cesspools of corruption, sex and violence.
So in light of everything that you have just read, can you think of any good reason why parents should send their children to public schools?
Is Kerry begging Russia to let Obama safe face...You decide.
In the face of statements by senior US officials that the Obama administration had crossed the Rubicon on military intervention in Syria, President Barack Obama declared early Thursday, Aug. 29, that he had not yet made a decision on whether to order a military strike against Syria. Although Defense Secretary Chuck Hagel announced that US armed forces were "ready to go," Obama said he was still examining options with his security team.
The US president added that he had no doubt that chemical weapons were used by the Syrian regime, not the rebels, saying that for violating international norms and human decency, Assad "should be held accountable."
At the same time, the White House suddenly appeared Wednesday night to be engaging in maneuvers for buying time and holding up military action against Syria, after the armies of the Middle East and half of Europe were already standing ready after completing massive war preparations.
One such maneuver was a leak from White House sources about a delay in releasing to America and the world the promised evidence of Assad's culpability in the use of chemical weapons against the Syrian people. It was postponed because "the report was not yet ready."
Another were grumbles from the president's circle that President Obama had found himself jammed in an awkward timeline generated by his foreign travel schedule – he is due to take off next Wednesday, Sept. 4, for Sweden on his way to the G-20 summit in St. Petersburg of Sep. 5-6.
This left the optimal dates for his decision to go through with the attack as Friday night, early Saturday, Aug. 31 or after Labor Day, which falls on Sept. 2.
Although Obama appeared still to be standing by that decision, debkafile's Washington and Moscow sources disclose he has applied the brakes on the momentum for its implemention to buy time for US Secretary of State John Kerry to wind up secret negotiations with Russian Foreign Minister Sergey Lavrov and strike a deal: The US would soften its military action against the Assad regime and his army and reduce it to a token blow, after which the American and Russian presidents would announce the convening of Geneva-2 to hammer out a solution of the Syrian crisis and end the civil war.
The Kerry-Lavrov back channel has not yet achieved results and so, Thursday, the fate of the US strike on Syria was still highly fluid and its timeline changeable.

---
When I die I want to go peacefully, like my Grandfather did, In his sleep, not screaming like the passengers in his car. Bob
---
---
Wednesday 27 August 2014 update
Unfortunately, not one of Maine's two US Senators is a veteran of the US military, nor are either of the two girls serving as Maine's Congress people.
If any of the four were they would understand the clip to the right, but since they aren't don't expect any of the four to show even a hint of concern for those they will allow Obama to send off to fight Syria.

It is not up to Kerry or Obama to start a war over Syria, it is up to those who have to come home and face the parents of the slain US Soldiers, Congress.
---
Putin Orders Massive Strike Against Saudi Arabia If West Attacks Syria
A grim "urgent action memorandum" issued today from the office of President Putin to the Armed Forces of the Russian Federation is ordering a "massive military strike" against Saudi Arabia in the event that the West attacks Syria.
According to Kremlin sources familiar with this extraordinary "war order," Putin became "enraged" after his early August meeting with Saudi Prince Bandar bin Sultan who warned that if Russia did not accept the defeat of Syria, Saudi Arabia would unleash Chechen terrorists under their control to cause mass death and chaos during the Winter Olympics scheduled to be held 7-23 February 2014 in Sochi, Russia.
Lebanese newspaper As-Safir confirmed this amazing threat against Russia saying that Prince Bandar pledged to safeguard Russia's naval base in Syria if the Assad regime is toppled, but he also hinted at Chechen terrorist attacks on Russia's Winter Olympics in Sochi if there is no accord by stating: "I can give you a guarantee to protect the Winter Olympics next year. The Chechen groups that threaten the security of the games are controlled by us."
Prince Bandar went on to say that Chechens operating in Syria were a pressure tool that could be switched on an off. "These groups do not scare us. We use them in the face of the Syrian regime but they will have no role in Syria's political future."
London's The Telegraph News Service further reported today that Saudi Arabia has secretly offered Russia a sweeping deal to control the global oil market and safeguard Russia's gas contracts, if the Kremlin backs away from the Assad regime in Syria, an offer Putin replied to by saying "Our stance on Assad will never change. We believe that the Syrian regime is the best speaker on behalf of the Syrian people, and not those liver eaters" [Putin said referring to footage showing a Jihadist rebel eating the heart and liver of a Syrian soldier HERE], and which Prince Bandar in turn warned that there can be "no escape from the military option" if Russia declines the olive branch.
Critical to note, and as we had previously reported on in our 28 January 2013 report "Obama Plan For World War III Stuns Russia," the Federal Security Services (FSB) confirmed the validity of the released hacked emails of the British based defence company, Britam Defence that stunningly warned the Obama regime was preparing to unleash a series of attacks against both Syria and Iran in a move Russian intelligence experts warned could very well cause World War III.
According to this FSB report, Britam Defence, one of the largest private mercenary forces in the world, was the target of a "massive hack" of its computer files by an "unknown state sponsored entity" this past January who then released a number of critical emails between its top two executives, founder Philip Doughty and his Business Development Director David Goulding.
The two most concerning emails between Doughty and Goulding, this report says, states that the Obama regime has approved a "false flag" attack in Syria using chemical weapons, and that Britam has been approved to participate in the West's warn on Iran, and as we can read:
Email 1: Phil, We've got a new offer. It's about Syria again. Qataris propose an attractive deal and swear that the idea is approved by Washington. We'll have to deliver a CW (chemical weapon) to Homs (Syria), a Soviet origin g-shell from Libya similar to those that Assad should have. They want us to deploy our Ukrainian personnel that should speak Russian and make a video record. Frankly, I don't think it's a good idea but the sums proposed are enormous. Your opinion? Kind regards David
Email 2: Phil, Please see attached details of preparatory measures concerning the Iranian issue. Participation of Britam in the operation is confirmed by the Saudis.
With the events now spiraling out of control in Syria, and London's Independent News Service now reporting that Prince Bandar is "pushing for war," Russian foreign ministry spokesman Alexander Lukashevich further warned the West today by stating, "Attempts to bypass the Security Council, once again to create artificial groundless excuses for a military intervention in the region are fraught with new suffering in Syria and catastrophic consequences for other countries of the Middle East and North Africa."
Heedless of Russian warnings which have fallen on deaf ears, however, British Prime Minister David Cameron this morning recalled the British Parliament to vote on attacking Syria as the Obama regime abruptly cancelled their meeting with Russia scheduled for tomorrow on finding a path to peace for Syria, and the West begins its plans to attack the Syrian nation "within days."
As Syria itself has warned that should it be attacked by the West there will be "global chaos," the Western peoples themselves have not been told of the fact that on 17 May 2013, Putin ordered Russian military forces to "immediately move" from Local War to Regional War operational status and to be "fully prepared" to expand to Large-Scale War should either the US or EU enter into the Syrian Civil War, a situation they are still in at this very hour.
With Putin's previous order, and as we had reported on in our 17 May report "Russia Issues "All-Out War" Alert Over Syria," and now combined with his new ordering of massive retaliatory strikes against Saudi Arabia, any attack on Syria is viewed by Russia as being an attack on itself.
And as we had previously explained in great detail, the fight over Syria, being led by Saudi Arabia and Qatar and their lap-dog Western allies, has but one single objective: To break Russia's hold on the European Union natural gas market which a pipeline through Syria would accomplish, and as reported by London's Financial Times News Service this past June:
"The tiny gas-rich state of Qatar has spent as much as $3bn over the past two years supporting the rebellion in Syria, far exceeding any other government, but is now being nudged aside by Saudi Arabia as the prime source of arms to rebels.
The cost of Qatar's intervention, its latest push to back an Arab revolt, amounts to a fraction of its international investment portfolio. But its financial support for the revolution that has turned into a vicious civil war dramatically overshadows western backing for the opposition.
Qatar [also] has proposed a gas pipeline from the Gulf to Turkey in a sign the emirate is considering a further expansion of exports from the world's biggest gasfield after it finishes an ambitious programme to more than double its capacity to produce liquefied natural gas (LNG)."
And in what is, perhaps, the most unimaginable cause to start World War III over Syria was noted by Russian Foreign Ministry spokesman, Aleksandr Lukashevich who said this past week: "We're getting more new evidence that this criminal act was of a provocative nature," he stressed. "In particular, there are reports circulating on the Internet, in particular that the materials of the incident and accusations against government troops had been posted for several hours before the so-called attack. Thus, it was a pre-planned action."
For the West to have so sloppily engineered yet another "false flag" attack to justify a war where they posted the videos of this so-called chemical weapons attack a full day before it was said to occur is the height of arrogance and disdain, but which their sleep-walking citizens, yet again, will fall for as they have done so many times in the past.
Source
---
Another article you will never see in the infamous Republic hating voice of the communist party in Maine, the Sussman/Pingree owned Portland Press Herald: UN Official, Syrian Rebels Used Sarin Nerve Gas, Not Assad's Army
Testimony from victims now strongly suggests it was the rebels, not the Syrian government, that used Sarin Nerve Gas during a recent incident in the revolution-wracked nation, a senior UN diplomat said Monday. Carla del Ponte, a member of the UN Independent International Commission of Inquiry on Syria, told Swiss TV there were "strong, concrete suspicions but not yet incontrovertible proof," that rebels seeking to oust Syrian President Bashar al-Assad had used the nerve agent.
But she said her panel had not yet seen any evidence of Syrian government forces using chemical weapons (CW), according to the BBC, she added that more investigation was needed. Damascus is facing growing Western accusations that its forces used such weapons, which US President Obama has described as crossing a Red Line. But Ms. del Ponte's remarks may serve to shift the focus of international concern.
Ms. del Ponte, who in Y 1999 was appointed to head the UN was crimes tribunals for Yugoslavia and Rwanda, has sometimes been a controversial figure. She was removed from her Rwanda post by the UN Security Council in Y 2003, but she continued as the Chief prosecutor for the Yugoslav tribunal until Y 2008.
Rebel Free Syrian Army spokesman Louay Almokdad denied that rebels had use chemical weapons (CW). Source

You will also want to read this, it has videos of Syrian rebels threatening to use chemical weapons.

3 Blacks Randomly Kill White Man In TN. Mainstream Media Silent
A young white male was walking to his car on a city street late at night on August 12, when he was confronted by a trio of black individuals. They shot him dead. Police have arrested three people and charged them with first degree murder. But some in the victim's family can't understand why the shooting is being called a "failed robbery" when they say the evidence suggests something possibly more sinister: a hate crime.
Click for News Video



---
Tuesday 27 August 2014 update
Now the infamous Republic haters at the IRS Target The American Legion
Black gang of preteens attack little 3 year old white girl We show this because you will never hear about it in the infamous PPH, the Pingree/Sussman hit sheet, the tabloid of the party of evil, the lying tabloid that is still out to get Governor Lepage and any ther Repubican that rebuffed Pingree's advances.
---
It is not up to Kerry or Obama to start a war over Syria, it is up to those who have to come home and face the parents of the slain US Soldiers, Congress.
Article one Section eight of the US Constitution, clause 11 states very clearly: "To declare war" is not the presidents or the secretary of states purview it is restricted to the united States Congress. And Congress had best not capitulate this time.
From a trusted source in the middle:
There is little logic in the Netanyahu government's public assurances that the Syrian ruler Bashar Assad would not risk a major showdown with Israel for fear of an IDF response powerful enough to overthrow his regime. This argument fails to take into account the calculus in Washington: President Barack Obama would not countenance, at least in the initial stage, an Israeli military strike on a scale greater than the limited operation he is contemplating for his own armed forces in the wake of the Syrian government's chemical weapons attack on Damascus last Wednesday, Aug. 21. Israel would therefore not be allowed to endanger Assad's rule.
Assad's Russian advisers are no doubt briefing him on this Israel-Syrian equation. According to debkafile's military sources, Israeli strategists prefer to believe that Syria will choose Jordan for a conventional missile strike in reprisal for a US attack - rather than go for Israel.
This assumption was refuted by the words of Syrian Foreign Minister Walid Moallem Tuesday, Aug. 27, at a press conference he held in response to US allegations of his government's responsibility for using chemical weapons in East Damascus.
Accusing the US Secretary of State John Kelly of telling lies and fabricating evidence against his government, Moallem insisted it had not used chemical weapons or delayed permission for the UN team to launch its investigation under guaranteed security in government-controlled sites. That team only arrived Saturday, Aug. 23, and was not ready for its mission before Monday, Moallem insisted.
He went on to question US objectives in seeking to attack Syria, and answered his own question by saying: "Anything that happens in this area is in Israel's interest. Such aggression will first of all benefit Israel, secondly, the military efforts of Al Nusra, al Qaeda's armed group in Syria. "So the Americans would be serving Israel first and Al Qaeda second."
As for Jordan, Moallem stressed Syria's friendly and neighborly ties with the Hashemite kingdom. "We have no thought of acting against Jordan," he said, and advised Amman not to let itself be persuaded to give up its friendship with Damascus.
debkafile's military sources add: Washington may avoid the need to punish Syria for a potential attack on Jordan by harnessing the Saudi Air Force. In response to a joint US-Amman invitation, Saudi warplanes could cross through Hashemite airspace and blast targets in Syria. They would use intelligence input and coordination support from US air commands.
The Saudi air base at Tabuk near the Jordanian border was reported Tuesday to have placed its F-15 squadrons on the ready. A French squadron of Rafale bombers is also based at Tabuk.
The situation could take a different turn if Syria targeted the US forces deployed in Jordan.
For all these reasons, Israel is more likely than Jordan to be first in line for Syrian payback for a US attack. IDF commanders are well aware of this danger and are gearing up for the challenge. Part of their planning may be to stage the first Israel-Syrian military confrontation in Jordan and over its skies and not just in Israel.
That Israel is under explicit threat was made amply clear in statements coming Tuesday from Syria, Hizballah, Iran and implicitly, Russia. When Moallem said Tuesday that Syria would defend itself in the case of a US strike "using all available means," he felt safe in including Syrian allies in this category. Those allies are evidently resolved not to stand by idly if Syria is attacked.
The nature of their promised assistance to Bashar Assad was no doubt conveyed to Barack Obama's intermediaries, UN Deputy Secretary Jeffrey Feltman and Oman's Sultan Qaboos, Monday, when they met Iran's Ayatollah Ali Khamenei and President Hassan Rouhani Monday, to promote the US president's bid for an understanding on Syria – as reported exclusively by debkafile.
So the US president must by now know how many players will jump in and where, in consequence of an American attack on Syria. This means that Washington may find it impossible to keep the operation within the predetermined confines desired by the US president. Jerusalem as well as Washington realizes how widely the fallout may spread, but Israeli leaders are keeping this prospect under their hats to avoid public panic.
End of Middle East report.
The US seems to be once again trying to force a war where Israel is attacked by Russian and Turkey.
If Angus King, Chellie Pingree and the rest of Congress, Angus and Pingree being the ony two of the four infamous liberals sent to Washington from Maine, will not send their children to fight in Syria, then they should not send ours.
---
News between Aug 24, 2013 and September 4, 2013
---
News previous to Aug 24, 2013 .
---
---
Links:
ChristainPatriot.com
links page
Hatch
MaineTV

counter works only when authorized


.20 on 11/17/2012