16 Examples That Show Why Maine Must Secede, and why The United States Has Become A Seriously Messed Up Country




In recent years, it has been quite common to hear our politicians and top media personalities talk about the need for America to use military force to impose "our values" on the rest of the world. But what "values" could they possibly be talking about? The truth is that we don't have any "values" worth sharing with anyone at this point. America has become a festering cesspool of garbage and filth, and it is getting worse with each passing day. As a nation, we need to humble ourselves and turn away from our wicked deeds and rediscover the values that once made this country great. But instead, we seem to have developed a thirst for evil that can never be satisfied. The entire nation seems to be slowly going insane, and not that many people are even alarmed by this. I hope that you will share this article with others, because the American people desperately need a giant wake up call. The following are 16 examples that show that the United States has become a seriously messed up country…

#1 The American flag is starting to be banned in schools all over the nation, and federal courts are backing them up on this…

Last week in Dariano v. Morgan Hill Unified School Dist., the 9th Circuit ruled that a public school can actually ban the American flag. Making matters worse, the decision allows the school to ban the American flag and still allow students to display flags of other countries.

#2 Speaking of our courts, many of them appear to have literally gone insane. Just check out what the highest court in Massachusetts recently ruled…

Massachusetts' highest court has ruled that a man accused of secretly snapping photos up a woman's skirt on an MBTA train did not break the law.

The State Supreme Judicial Court on Wednesday dismissed charges against Michael Robertson of Andover, who was arrested in August 2010 by transit police.

Officers had set up a sting on the Green Line after getting reports that Robertson was using his cellphone to take photos and video up female rider's skirts and dresses.

#3 Parents are starting to lose the natural affection that they should have for their children. For example, a pregnant mother that already had three children recently tried to kill them all by driving her minivan into the ocean…

"The two in the back seat was crying, with their arms out saying 'Our mommy's trying to kill us, please help,'" said Tesseneer.

A bystander's video of the rescue shows a rescuer carrying two children away from the sinking van when the children tell them there was another child inside.

"The kids are like, 'No there's a baby. There's a baby,'" Tesseneer said. "She (the mother) wouldn't say a word. She didn't tell us nothing about a baby."

The men are seen on video frantically trying to get to the small child through the hatchback and the driver's side door.

#4 In the old days, some people would cruelly abandon their pets in the woods, but now this is actually happening to children…

A Florida couple was arrested for allegedly abandoning their three young children in the woods, authorities said.

Michael and Sarah Butcher, both 30, were first arrested Friday after illegally parking their red truck in a private RV park in Punta Gorda.

Cops later found crystal meth in their car's glove compartment, along with a syringe and a burnt spoon, according to the arrest report.

After the pair was taken to jail –- where they repeatedly claimed to be brother and sister –- the police received a call that three children were found walking in the woods, "very dirty, hungry, and cold," according to a police report.

#5 Teenagers in America just continue to become even more cruel. Perhaps we should rethink the way that we are raising our children…

Four teenagers are accused of carving a swastika into the forehead of a 16-year-old boy.

The Oregonian reports that Jenna Montgomery, 15, Jess Taylor, 17, Blue Kalmbach, 15, and a 14-year-old boy attacked the boy in a shed, shooting him with a BB gun and hitting him with a crow bar, on top of carving a swastika into his forehead.

#6 The FDA is actually considering making it legal for doctors and scientists to create "three parent babies" in the United States.

#7 Our financial system appears to be more corrupt than it ever has been before. And yet nobody ever seems to go to prison…

In a nearly $13 billion settlement with the U.S. Justice Department in November 2013, JPMorganChase admitted that it, along with every other large U.S. bank, had engaged in mortgage fraud as a routine business practice, sowing the seeds of the mortgage meltdown. JPMorgan and other megabanks have now been caught in over a dozen major frauds, including LIBOR-rigging and bid-rigging; yet no prominent banker has gone to jail.

#8 Sexual perversion of all types is running rampant in America. Just consider what one Florida man recently did with a dog…

Police have arrested a Tampa man after his neighbors reported that he was having sex with a dog.

According to Tampa Police, officers were flagged down by the man's neighbors on N. Marks Street Tuesday afternoon.

"When officers arrived on scene, they were greeted by a small crowd of residents who were disturbed by their neighbor's activity with the dog," a police spokeswoman explained. "Several of the witnesses stated that they yelled at the suspect to stop, but he ignored their commands."

#9 An all-time high 59 percent of all Americans believe that the traditional definition of marriage needs to be changed.

#10 The popularity of "throuples" has surged so much that a new dating website has been launched that will cater to them specifically.

#11 Authorities around the nation are alarmed at the rise in occult-inspired crimes that appears to be happening. Most of you have probably heard about "the Craigslist Killer" by now…

A woman in Pennsylvania who has been charged with murder for killing a man she met on Craigslist has told reporters that she has committed over 20 murders as part of a satanic cult.

"When I hit 22 [murders], I stopped counting," 19-year-old Miranda Barbour told the Daily Item on Saturday.

#12 The United States already has the highest rate of divorce in the entire world, and now the divorce rate is on the rise again. Some pundits are blaming the "improving economy" for this.

#13 In America today, there are 60 million people that abuse alcohol and there are 22 million people that use illegal drugs.

#14 As I wrote about recently, there are 747,408 registered sex offendersin the U.S. according to the National Center for Missing & Exploited Children. That number only includes the ones that have been caught and convicted.

#15 Planned Parenthood has produced a video "that promotes bondage and sadomasochism" to teens…

Planned Parenthood of Northern New England (PPNNE)–which received more than $2.75 million in government funding in 2012–has produced and posted online a video specifically aimed at teenagers that promotes bondage and sadomasochism (BDSM) and proposes "rules" to follow when engaging in these activities.

"People sometimes think that those who practice BDSM are emotionally scarred or were once abused—not true, it's a total myth," the host of the video, Laci Green, informs its intended audience of teens.

"BDSM relies upon and creates trust," she says.

By the way, the U.S. government gives hundreds of millions of dollars to Planned Parenthood each year.

#16 Speaking of Planned Parenthood, more than 56 million American babies have been slaughtered in this country since Roe v. Wade was decided in 1973.

What should be done to a nation that does such a thing?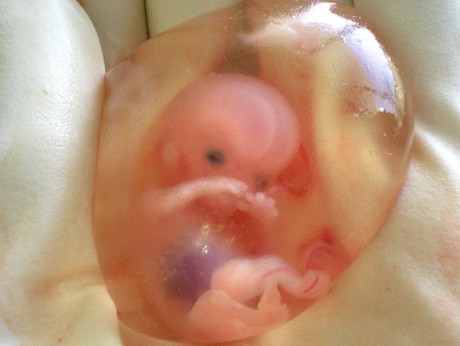 ---
The liberal agenda is killing the USA. We are letting Muslim terrorists into our country, and Obama has installed them in the highest echelons of the Government. His chief advisor is an Iranian born Communist who tells Americans that we are longing for Obama's tyrannical views. I can only take heart in the wave of hatred for the liberals and their agenda, engendered by Obama's actions.
Twenty One more reasons for Maine to secede

Since by it's constitution, the Republic of Maine will be at perpetual war against the UN, the 21 points below are 21 more good reasons to move to Maine now and fight for secession in June of 2018.

21 Goals of the Illuminati and The Committee of 300

By Dr. John Coleman. http://educate-yourself.org/cn/johncolemangoalsofIlluminati.shtml

F rom: Conspirators' Hierachy: The Story of The Committee of 300

1. To establish a One World Government/New World Order with a unified church and monetary system under their direction. The One World Government began to set up its church in the 1920:s and 30:s, for they realized the need for a religious belief inherent in mankind must have an outlet and, therefore, set up a "church" body to channel that belief in the direction they desired.

2. To bring about the utter destruction of all national identity and national pride, which was a primary consideration if the concept of a One World Government was to work.

3. To engineer and bring about the destruction of religion, and more especially, the Christian Religion, with the one exception, their own creation, as mentioned above.

4. To establish the ability to control of each and every person through means of mind control and what Zbignew Brzezinski called techonotronics, which would create human-like robots and a system of terror which would make Felix Dzerzinhski's Red Terror look like children at play.

5. To bring about the end to all industrialization and the production of nuclear generated electric power in what they call "the post-industrial zero-growth society". Excepted are the computer- and service industries. US industries that remain will be exported to countries such as Mexico where abundant slave labor is available. As we saw in 1993, this has become a fact through the passage of the North American Free Trade Agreement, known as NAFTA. Unemployables in the US, in the wake of industrial destruction, will either become opium-heroin and/or cocaine addicts, or become statistics in the elimination of the "excess population" process we know of today as Global 2000.

6. To encourage, and eventually legalize the use of drugs and make pornography an "art-form", which will be widely accepted and, eventually, become quite commonplace.

7. To bring about depopulation of large cities according to the trial run carried out by the Pol Pot regime in Cambodia. It is interesting to note that Pol Pot's genocidal plans were drawn up in the US by one of the Club of Rome's research foundations, and overseen by Thomas Enders, a high-ranking State Department official. It is also interesting that the committee is currently seeking to reinstate the Pol Pot butchers in Cambodia.

8. To suppress all scientific development except for those deemed beneficial by the Illuminati. Especially targeted is nuclear energy for peaceful purposes. Particularly hated are the fusion experiments currently being scorned and ridiculed by the Illuminati and its jackals of the press. Development of the fusion torch would blow the Illuminati's conception of "limited natural resources" right out of the window. A fusion torch, properly used, could create unlimited and as yet untapped natural resources, even from the most ordinary substances. Fusion torch uses are legion, and would benefit mankind in a manner which, as yet, is not even remotely comprehended by the public.

9. To cause. by means of limited wars in the advanced countries, by means of starvation and diseases in the Third World countries, the death of three billion people by the year 2050, people they call "useless eaters". The Committee of 300 (Illuminati) commissioned Cyrus Vance to write a paper on this subject of how to bring about such genocide. The paper was produced under the title "Global 2000 Report" and was accepted and approved for action by former President James Earl Carter, and Edwin Muskie, then Secretary of States, for and on behalf of the US Government. Under the terms of the Global 2000 Report, the population of the US is to be reduced by 100 million by the year of 2050.

10. To weaken the moral fiber of the nation and to demoralize workers in the labor class by creating mass unemployment. As jobs dwindle due to the post industrial zero growth policies introduced by the Club of Rome, the report envisages demoralized and discouraged workers resorting to alcohol and drugs. The youth of the land will be encouraged by means of rock music and drugs to rebel against the status quo, thus undermining and eventually destroying the family unit. In this regard, the Committee commissioned Tavistock Institute to prepare a blueprint as to how this could be achieved. Tavistock directed Stanford Research to undertake the work under the direction of Professor Willis Harmon. This work later became known as the "Aquarian Conspiracy".

11. To keep people everywhere from deciding their own destinies by means of one created crisis after another and then "managing" such crises. This will confuse and demoralize the population to the extent where faced with too many choices, apathy on a massive scale will result. In the case of the US, an agency for Crisis Management is already in place. It is called the Federal Emergency Management Agency (FEMA), whose existence I first enclosed in 1980.

12. To introduce new cults and continue to boost those already functioning which include rock music gangsters such as the Rolling Stones (a gangster group much favored by European Black Nobility), and all of the Tavistock-created rock groups which began with the Beatles.

13. To continue to build up the cult of Christian Fundamentalism begun by the British East India Company's servant Darby, which will be misused to strengthen the Zionist State of Israel by identifying with the Jews through the myth of "God's chosen people", and by donating very substantial amounts of money to what they mistakenly believe is a religious cause in the furtherance of Christianity.

14. To press for the spread of religious cults such as the Moslem Brotherhood, Moslem Fundamentalism, the Sikhs, and to carry out mind control experiments of the Jim Jones and "Son of Sam" type. It is worth noting that the late Khomeini was a creation of British Military Intelligence Div. 6, MI6. This detailed work spelled out the step-by-step process which the US Government implemented to put Khomeini in power.

15. To export "religious liberation" ideas around the world so as to undermine all existing religions, but more especially the Christian religion. This began with the "Jesuit Liberation Theology", that brought an end to the Somoza Family rule in Nicaragua, and which today is destroying El Salvador, now 25 years into a "civil war". Costa Rica and Honduras are also embroiled in revolutionary activities, instigated by the Jesuits. One very active entity engaged in the so-called liberation theology, is the Communist-oriented Mary Knoll Mission. This accounts for the extensive media attention to the murder of four of Mary Knoll's so-called nuns in El Salvador a few years ago. The four nuns were Communist subversive agents and their activities were widely documented by the Government of El Salvador. The US press and the new media refused to give any space or coverage to the mass of documentation possessed by the Salvadorian Government, which proved what the Mary Knoll Mission nuns were doing in the country. Mary Knoll is in service in many countries, and placed a leading role in bringing Communism to Rhodesia, Moçambique, Angola and South Africa.

16. To cause a total collapse of the world's economies and engender total political chaos.

17. To take control of all foreign and domestic policies of the US.

18. To give the fullest support to supranational institutions such as the United Nations, the International Monetary Fund (IMF), the Bank of International Settlements, the World Court and, as far as possible, make local institutions less effective, by gradually phasing them out or bringing them under the mantle of the UN.

19. To penetrate and subvert all governments, and work from within them to destroy the sovereign integrity of the nations represented by them.

20. To organize a world-wide terrorist apparatus and to negotiate with terrorists whenever terrorist activities take place. It will be recalled that it was Bettino Craxi, who persuaded the Italian and US Governments to negotiate with the Red Brigades kidnapers of Prime Minister Moro and General Dozier. As an aside, Dozier was placed under strict orders not to talk what happened to him. Should he ever break that silence, he will no doubt be made "a horrible example of", in the manner in which Henry Kissinger dealt with Aldo Moro, Ali Bhutto and General Zia ul Haq.

21. To take control of education in America with the intent and purpose of utterly and completely destroying it. By 1993, the full force effect of this policy is becoming apparent, and will be even more destructive as primary and secondary schools begin to teach "Outcome Based Education" (OBE).